In the My Account section you will find an overview of your account details. From this screen you can update your details, change your password, generate/regenerate your API key, change your branding (add company logo, change cloud deck colours).
To access 'My Account', login to your Encapto WiFi Cloud Deck account.
Click on your username (top right hand corner).

Click My account.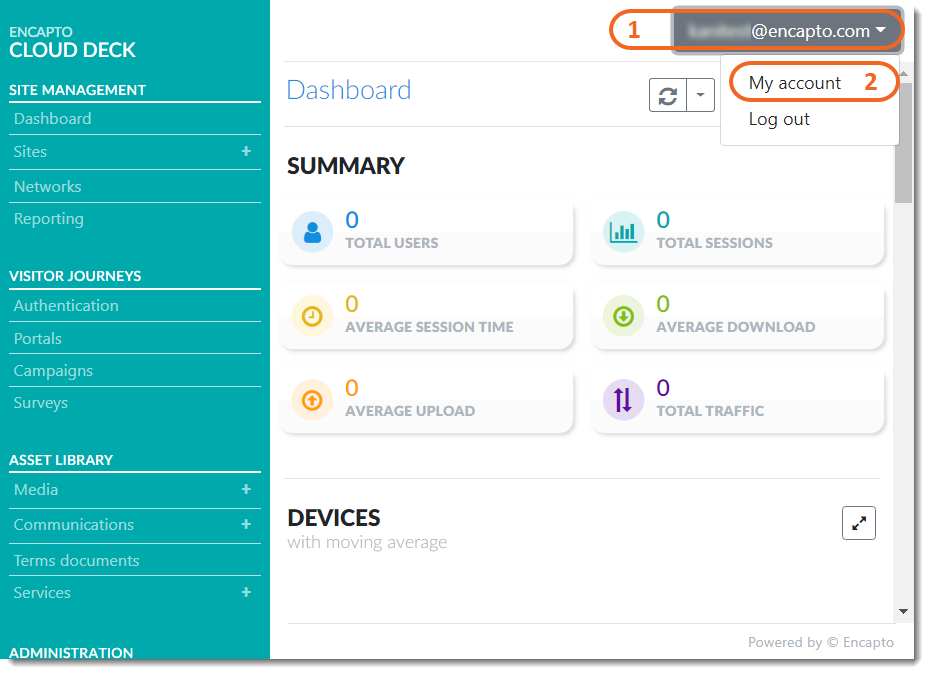 View/Edit My Account details
To access My Account, logon to the Encapto Cloud Deck and follow the above steps. And in My Account section;
User name.

Click Change Password to change your Cloud Deck account password.

Click Details tab.

Click Edit to edit Contact information, Name/Phone number.

Click Genrate button to generate a new API Key.

Click Copy button to Copy your API key to clip board.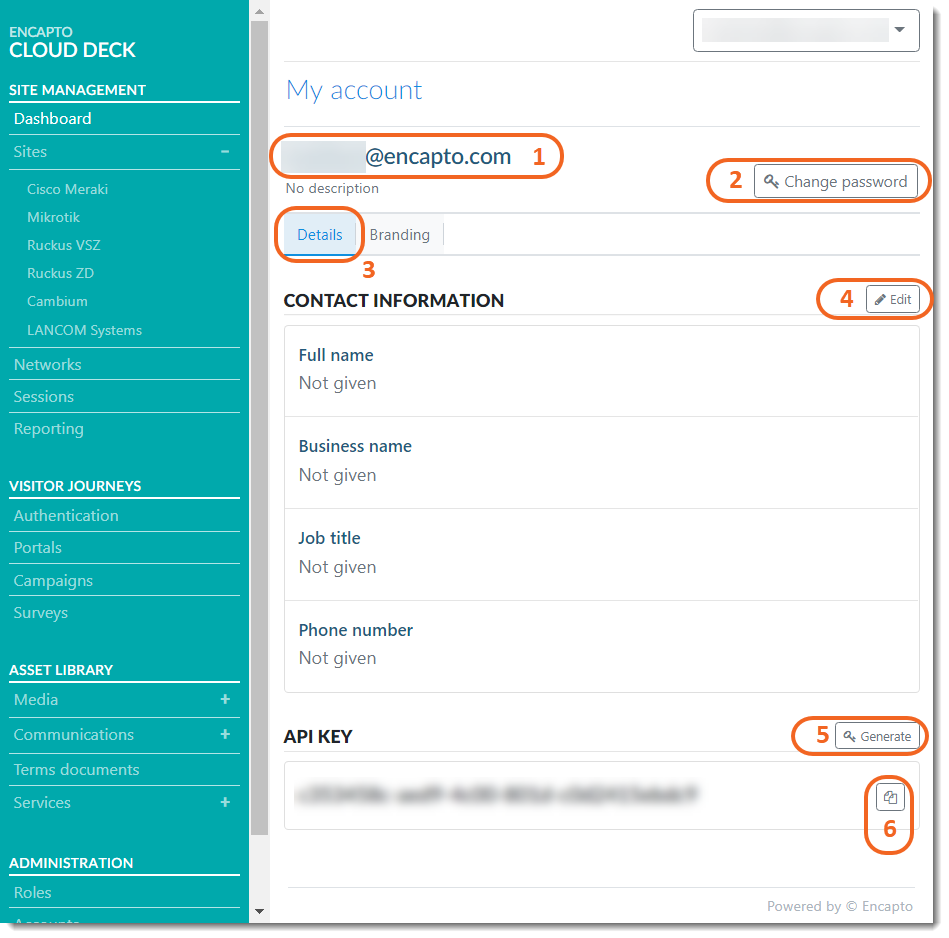 My Account Branding
Account branding will allow to customise your cloud deck account as per your company colour theme and logo.
Change/update Cloud Deck Account branding.
To update Account Branding, Navigata to My Account:
Click the Branding tab.

Click Change button in COMPANY LOGO section and upload a new LOGO or use an Existing LOGO.

Click Change button in THEME section to change the Cloud Deck Navigation bar background and Navigation bar text colour.

Click on the Colour and choose the colour from Colour Picker.

Click on the drop down menu and choose Hex/RGB or CMYK and enter the value in the given box(es).

Save.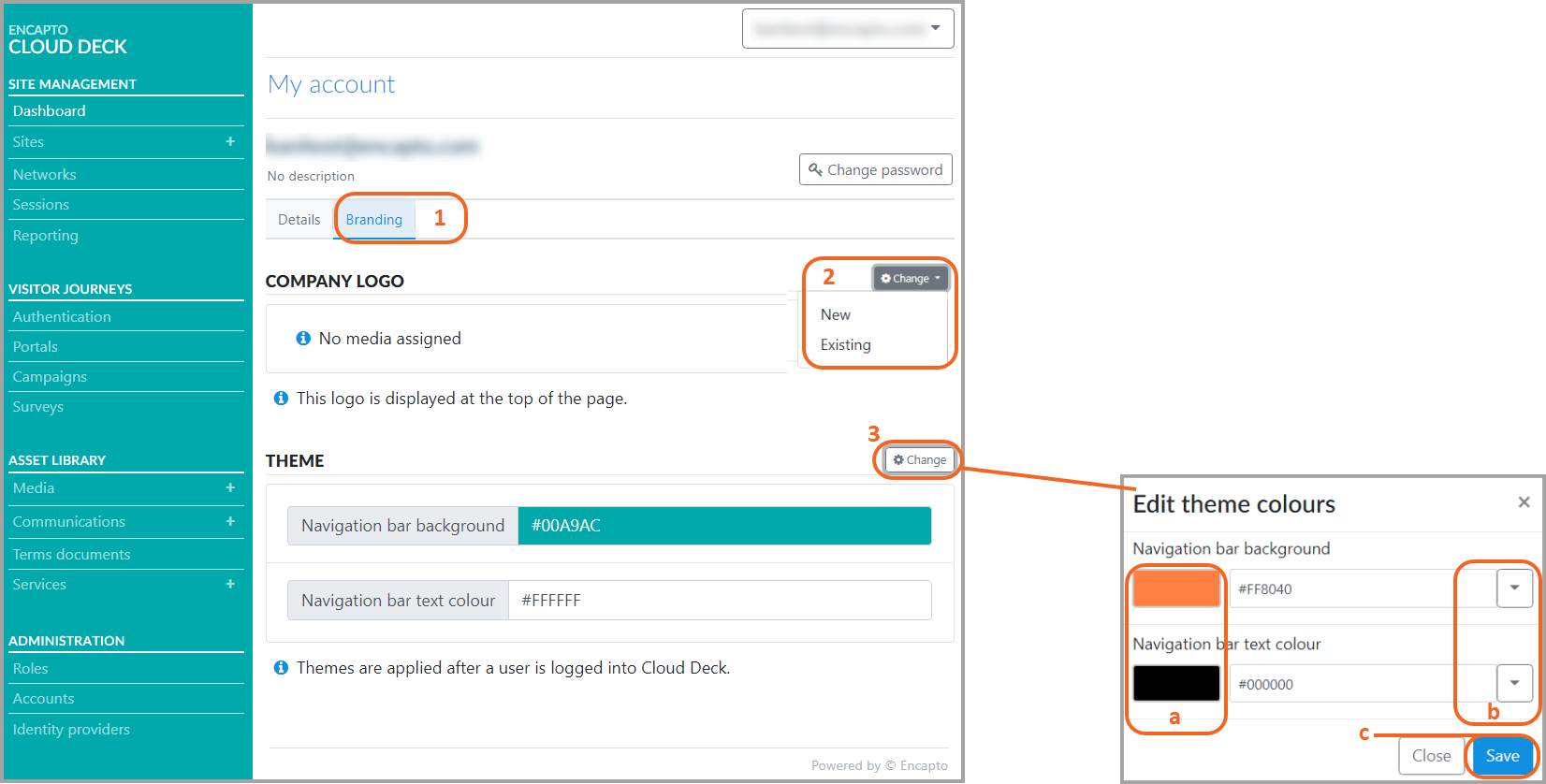 Updated Account Branding with company logo and new theme.
New Company Logo and New Navigation bar colour and text updated as below.