Summary
Distributor admin accounts provide access to:
- Orders of all your MSPs
- Tracking point usage of your MSPs
Managing Orders
The "Orders" page allows you to view, and action, orders from all your MSP accounts.
This page behaves exactly like the MSP's own orders page, but with the ability to see orders from all the MSPs you manage. See the documentation here for more details.
Note that you have a service provider filter next to the search bar.
It's up to you, the distributor, and your customer the MSP as to who is responsible for fulfilling the various order steps.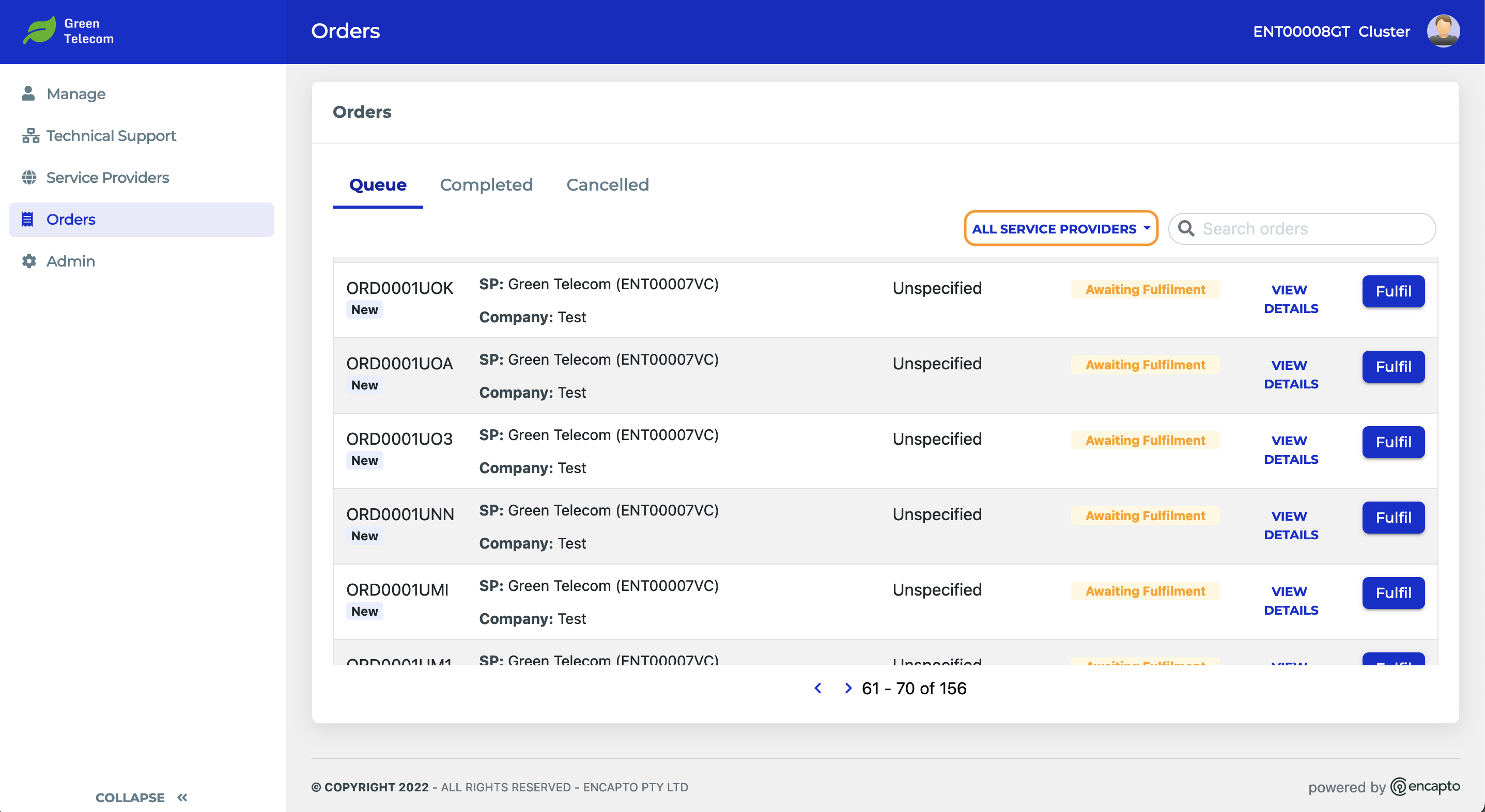 Manage Service Providers
Use this page to view and manage your managed service providers.
Tracking Point Usage
The "Service Providers" page allows you to download the previous months usage of any of your MSPs. Use the search function to find the MSP, and click 'Download Usage'. This will download an Excel file detailing the MSPs usage for the previous month.