Does Encapto WiFi provide content filtering options via Cloud Deck?
Encapto content filtering blocks access to certain websites using DNS requests. Four levels of content filtering are available via Encapto's Cloud Deck for Mikrotik devices, which are labelled High, Medium, Low and None. The types of content blocked at each level are indicated in the Cloud Deck interface.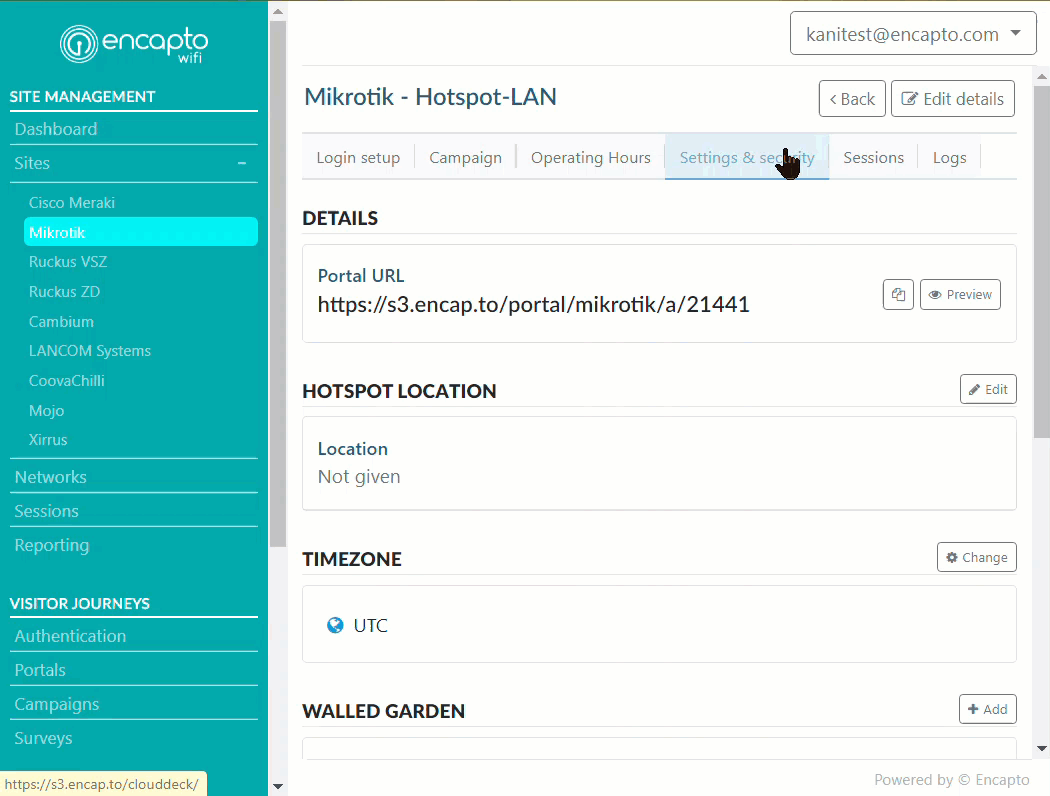 How to enable content filtering for non Mikrotik sites?
Please provide the following details via Encapto Helpdesk.
Public IP (Static IP/ WAN) of the site where WiFi users break out to the internet.
Note: Filtering will not work until Encapto whitelist the onsite Public IP.
In the WiFi client's DHCP server, set one of the below IPs as the DNS server as per your filtering requirement. We recommend creating a NAT rule to redirect any outbound UDP/TCP port 53 requests to the selected IP (one of the below) for end users that have static DNS configuration.
Low – Protects against pornography
DNS Server IP : 54.252.186.39

Medium – Protects against all adult-related sites and illegal activity

DNS Server IP : 54.252.186.51

High – Protects against all adult-related sites, illegal activity, social networking sites, video sharing sites and general time wasters.
DNS Server IP : 54.252.186.52